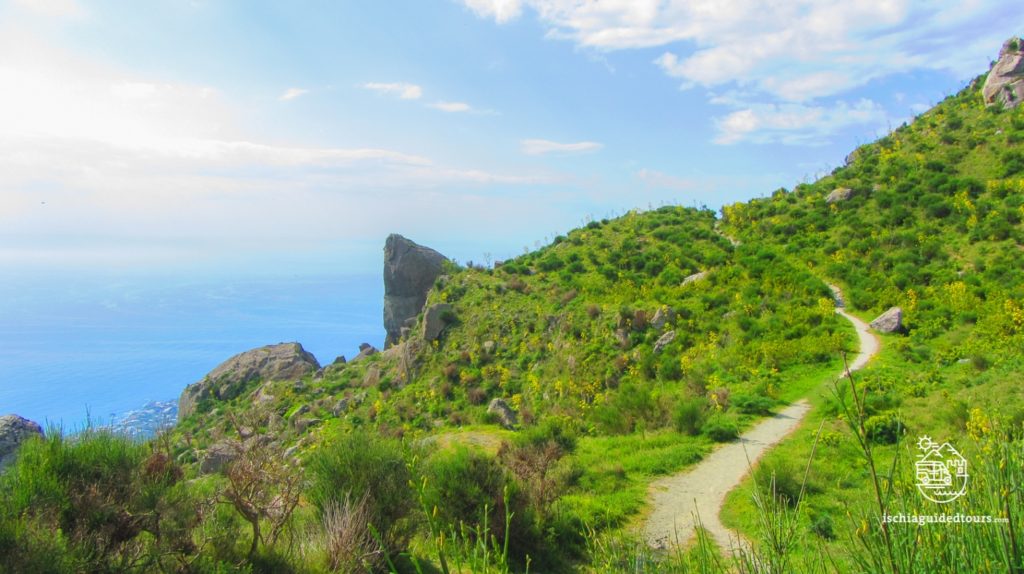 If you like trekking and walking among nature, Ischia is definitely the place to be!
In Ischia you won't only find seaside, beaches, resorts and a beautiful coastline for snorkeling. You'll also find mountains, which occupy almost 34% of the territory, with the highest peak, Mount Epomeo, dominating the whole island.
There are many different paths and trekking trails that you can take in Ischia, with different levels of difficulty. Don't miss the opportunity to take a guided tour on an off-the-beaten-track and discoversome hidden gems, only known to the local guides!
Trek 1 – Classic hike on Mount Epomeo
Trek 2 – Frassitelli – Falanga forest and the stone houses
Trek 3 – Baia della Pelara and Monte di Panza
Trek 4 – Schiappone – Sgarrupata – Piano Liguori – Campagnano
Trek 5 – From Pizzi bianchi to Cava Scura and Maronti beach
Trek 6 – From Sant'Angelo to Maronti beach, passing Fumarole beach
Trek 7 – Frassitelli – Falanga forest – Santa Maria al Monte's church to Forio
Trek 8 –  In the mouth of Tifeo – The path of the "Fumarole"
Trek 9 – The wood of "Maddalena" and the ancient Cretaio crater
Trek 10 – Buonopane – Candiano- Buttavento- Piano San Paolo- Buceto spring- Fiaiano
Trek 11 – Frassitelli forest – Bocca di Serra – Pietra dell'acqua – Mount Epomeo – Fontana