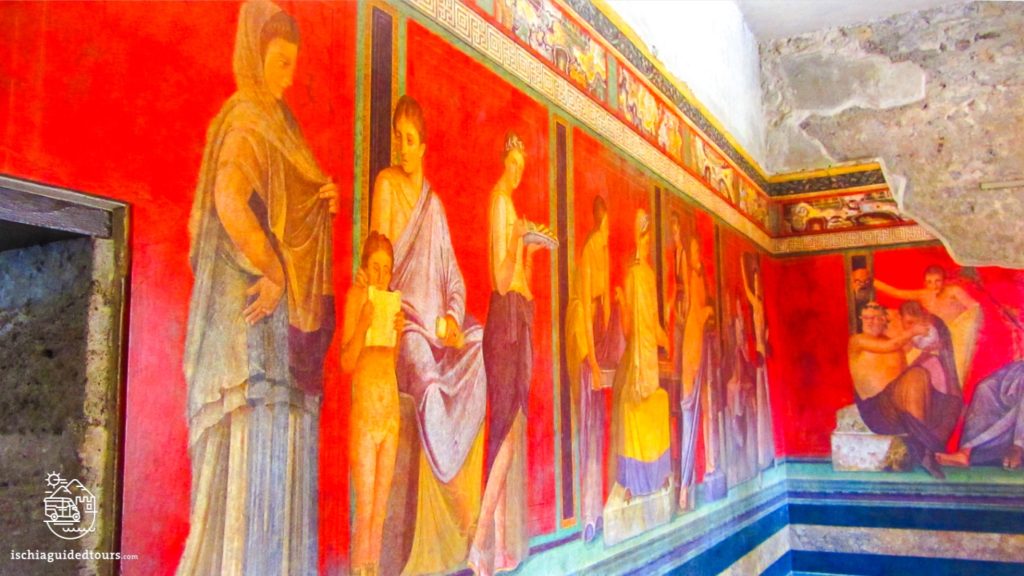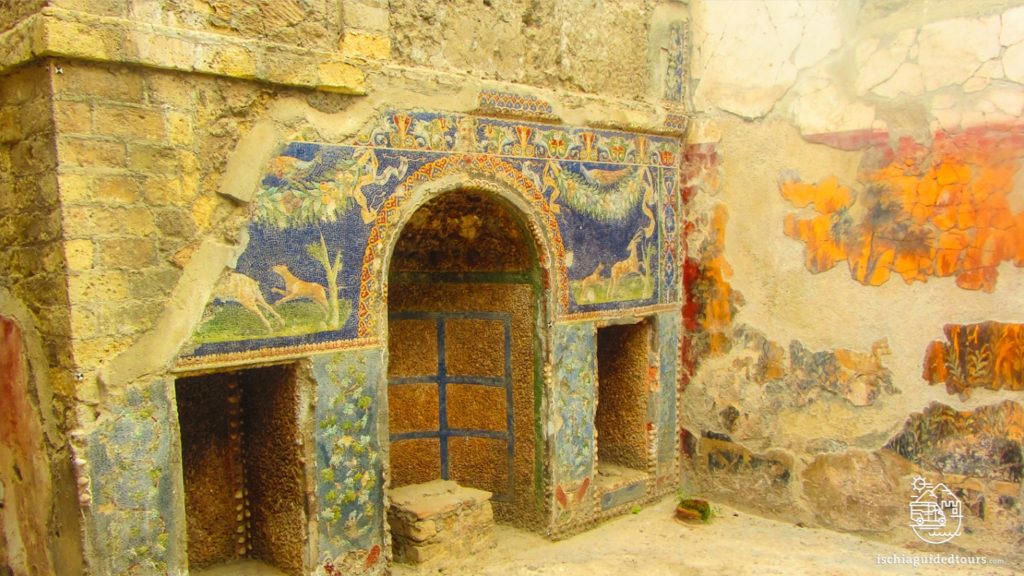 A full day exploring the 2 most important towns buried in the tragic eruptions of Mount Vesuvius of 79 A.D., Heruculaneum and Pompeii shared the same fate but they are different from each other, especially for the different type of pyroclastic material that buried them for almost 2000 years. Herculaneum, much smaller than Pompeii, was covered by thick layers of volcanic mud, keeping the organic materials, like  wooden furniture, ropes, papers and even food, in a better state of preservation compared to Pompeii.
The tour starts from Naples (other pick up locations available on request) and,  in around an hour, we reach Pompeii by taxi. A 3 hour guided tour at Pompeii allows you to see some of the most important sites: the Forum, the Basilica, the Roman baths, the termopolium and the major "domus" (houses).
After a lunch break in Pompeii we take our taxi to Herculaneum excavation. The site of Herculaneum is smaller than Pompeii and the guided visit lasts around 1 and a half hours.
We return to Naples by taxi in the afternoon.
Duration: approx 6 hours
All tours include taxi, driver and English speaking licensed guide on board. The itinerary of the tours may change due to unforseen factors such as weather or traffic. The price of the tours doesn't include lunch, drinks or entrance fees where applicable. Official tour guides are the only people authorized by the Italian government who are allowed to run tours legally after passing the regional exam and are then licensed as professional tour guides.
Fir further information contact info@ischiaguidedtours.com